FASHION ACCESSOIRIES, JEWELRY, PRECIOUS METALS & METALLURGY Determination of liberated Nickel:
The use of this metal is limited and regulated for products in direct and prolonged contact with skin. Jewelry, belt buckles, buttons, watch strap but also piercings and metalic eyeglass frames are applicable by the European Directive 94/27/CE of June 30th 1994.
The samples are analysed according to EN 1811 or EN 16128 and the maximum accetable limits are :
Object in contact with skin : 0.5µg/cm²/week

Piercings : 0.2µg/cm²/week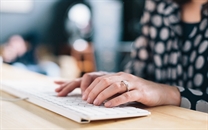 Precious metal characterization & composition:
Equipped with a X-ray fluorescence spectrometer (XRF), our laboratory is able to provide tests to characterize metal materials, analyse the composition of alloys and accurately measure the thickness of metallic coatings.
Concentration of toxic heavy metals
The RoSH European Directive (2002/95/CE) limits the concentration in lead, mercury, chromium VI and cadmium in the electrical and electronic equipments. Our measurements are fastly realized thanks to the XRF technique.
Essais au brouillard salin selon ISO 9227
Les pièces à évaluer sont disposées dans une chambre d'essai dans laquelle une solution salée est vaporisée à une certaine température. Cette méthode d'essai est très largement répandue dans l'industrie, utilisée pour la mise au point et la validation du comportement d'articles métalliques divers.
Essais climatiques et de corrosion
Basés sur la norme horlogère NIHS 96-50, ces essais peuvent s'adapter à divers objets métalliques des secteurs de la bijouterie ou de la maroquinerie.

Les essais climatiques consistent à exposer la surface des échantillons à une atmosphère neutre avec humidité et température contrôlées. Leurs conditions spécifiques sont adaptées selon les exigences du client ou des normes de référence, par exemple chaleur humide selon NIHS 96-50:2013. Ils permettent de mettre en évidence :


Une éventuelle contamination de la surface des pièces par des résidus de nettoyage mal éliminés

Une éventuelle agressivité de certains produits (tissus, colles...) utilisés pour la fabrication d'écrins ou de présentoirs

Essais de résistance aux agents souffrés selon ISO 4538 (thioacétamide) OU NIHS 96-50
Ces tests consistent à qualifier la résistance des objets aux produits soufrés que l'on peut rencontrer dans l'environnement.

résistance de bijoux en argent traités galvaniquement (plaqués, argentés, rhodiés)
résistance de matériaux en alliage massif tel que les métaux précieux.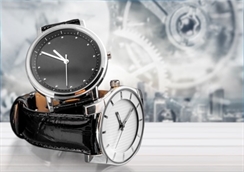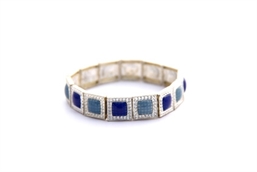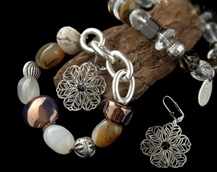 Essais de résistance à la sueur artificielle selon ISO 3160-2

Ce type de test est spécifiquement adapté aux composants de l'habillement horloger en contact avec la peau ainsi qu'aux articles de bijouterie et joaillerie. Il permet de mettre en évidence le développement éventuel de phénomènes de corrosion des métaux au contact de la sueur