e-liquides caracterization

Analysis by emission Vaping robot
We launch our own last generation vaping robot.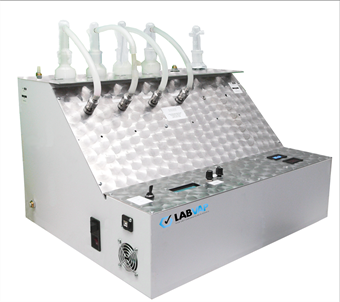 It was developed to meet the XP 90-300-3 standard requirements (August 2016).
Adaptable to all types of e-cigarette;

Programmation infinite séquences;

Possibility to adjust the heat power;




Vaccume pump is debit regulated;




Sequences, heat and consumed power monitorized by the vaporizer;




Fastness of samples;




Emissions trapped in Drechsel bubbler vase;




Very good trapping and reproducibilty yields.



The vaping robot is available for sale. Price on demand.



For futher informations or price offer, please contact Antoine GUIAN au 01.60.65.42.41
ANALYZED MOLECULES IN E-LIQUIDS


DIACETYL & ACETYL PROPIONYL
La presse en parle ! PGVG Magazine n°24 mars 2018
ANALYZED MOLECULES REGARDING THE USE OF THE E-CIGARETTE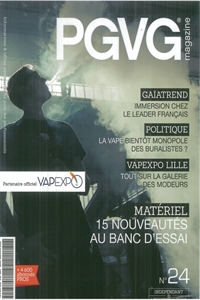 The results are expressed in mg/puff, mg/kg of vaporized e-liquids.
Default settings :
100 ml vaccumed per puff;

Vaccume duration: 6.7 seconds;

Break duration between 2 puffs : 30 seconds;

Total volume sampled during a sequence : 5500 ml;